Eugene B. Sisk, 1916-2012, Requiescat in Pace
by
Linden B. (Lindy) Sisk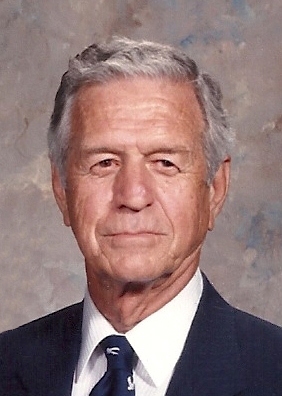 ---
Colonel Eugene Bounds Sisk, United States Air Force (Ret.) died Sunday, May 6, at the age of 95.
Preceding him in death were his wife of 56 years, Betty Sisk, and his sisters Frances Sisk and Margaret Croissant. Gene is survived by son Lindy Sisk, daughters Judy Millspaugh and Cathy Sisk, grandson Sid Millspaugh, IV and wife Martyna, and his loving companion Muriel Littlejohn.
Gene was born in Houston on August 28, 1916. When he was a senior at San Jacinto High School in Houston, he was the editor of the school paper. A reporter on that paper was one Walter Cronkite, who achieved some additional fame in journalism in later years...
I believe that the picture below was taken of the two of them at their 60th high school reunion in 1994. They looked pretty good for their age.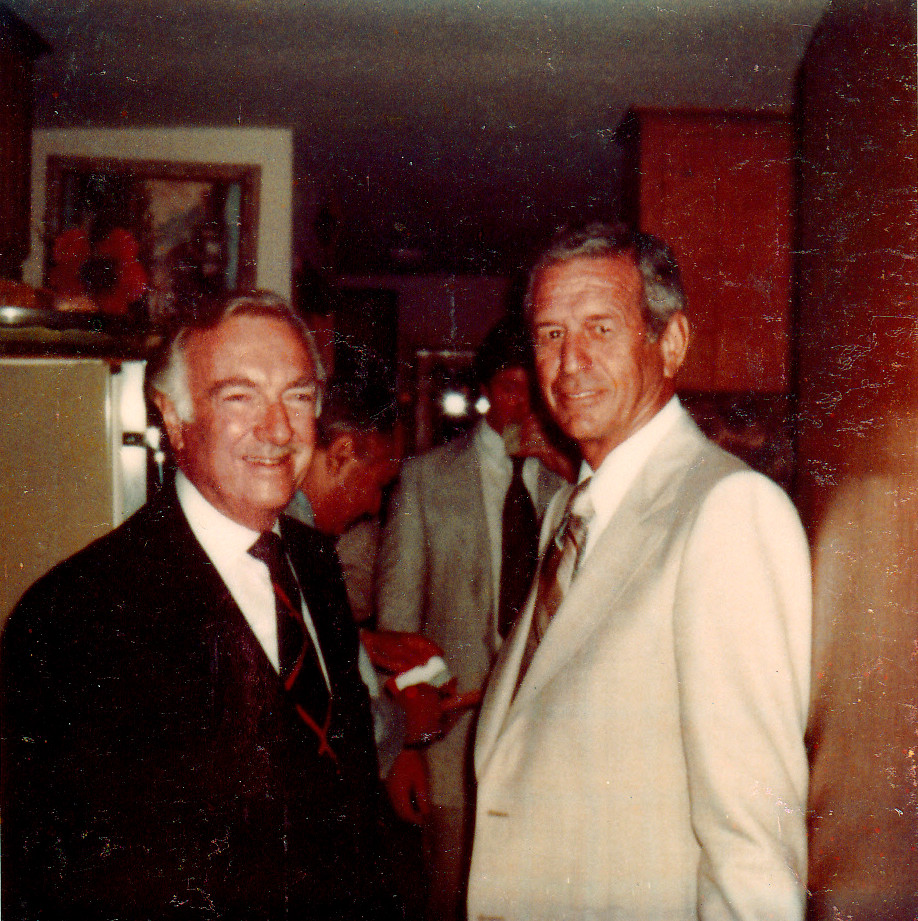 A practicing attorney until two years ago, Gene was a graduate of Rice University and the Georgetown University School of Law, where he was Editor-in-Chief of the Georgetown Law Journal and received the Francis E. Lucey medal for the highest academic average in his graduating class.
Widely known for his intelligence and integrity, Gene proudly served 30 years in the Air Force, most recently as Staff Judge Advocate, Air Training Command, Randolph Air Force Base. He joined the service in 1939 and during World War II was primarily stationed on the island of Morotai, where he served as radar bombing operator and aircraft observer. He flew many missions, including two of the longest strike missions ever flown by B-24s in the Pacific Theater. He retired in 1969.
Among his military decorations and awards are the American Defense Service Medal, Army Commendation Medal, World War II Victory Medal, Asiatic-Pacific Campaign Medal, Philippine Liberation Ribbon, Korean Service Medal, United Nations Service Medal, National Defense Service Medal with one Bronze Service Star, Air Force Longevity Service Award with six Oak Leaf Clusters, Air Medal, Combat Readiness Medal with one Oak Leaf Cluster, Air Force Commendation Award Medal, Legion of Merit, and Legion of Merit with one Oak Leaf Cluster.
Upon his retirement, Gene opened a law practice in Universal City with John Van Voorhis, a fellow retired Judge Advocate. He served his community as Universal City's Municipal Judge, as an active Rotary member and later a Kiwanis Member, as well as President of many clubs and boards. He was also an avid sports fan and golfer. Gene lived the last sixteen years at the Army Residence Community, the staff of which took excellent care of Betty and Gene in their final years. Gene was a man of high intellect and high morals. He and his devilish sense of humor will be greatly missed.
For those desiring, in lieu of flowers, contributions in memory of Gene Sisk may be directed to the Converse Animal Shelter, a non-profit 501c3 No Kill shelter, P.O. Box 644 Converse, TX 78109.
A memorial service for Colonel Sisk will be held at 1 p.m. on Thursday, May 10, 2012 in the Chapel at the Army Residence Community at 7400 Crestway, San Antonio 78239.
---
---
lindy@arcanamavens.com