Sunshine
<![if !vml]>
<![endif]>
Sunshine is welcome and pleasant. It's also the name of a Forest Service campground on Colorado highway 145 about 6 miles south of Telluride at an altitude of about 9500 feet, which makes it cool and pleasant. It's named Sunshine because it's about three miles north of Sunshine peak and Sunshine Mesa. It has great views of both. The picture below is of Wilson peak and part of Sunshine Mesa around sunset, looking to the south. The campground is high enough to frequently be above the cloud levels.
<![if !vml]>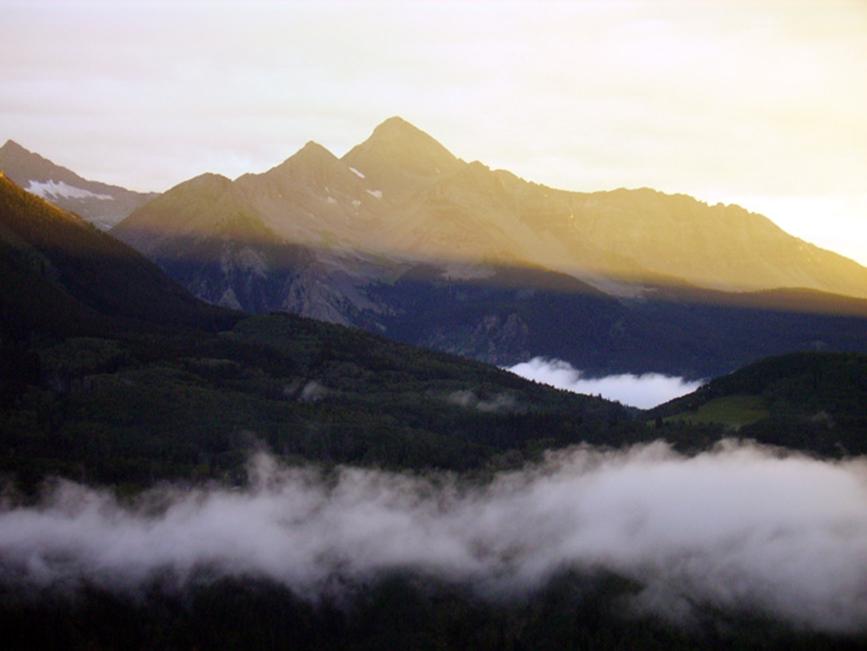 <![endif]>
Sunsets are often spectacular, especially after an afternoon shower, which are a frequent occurrence, particularly during the "Monsoon Season" which runs from about the middle of July through a good bit of August. The mornings are almost always clear during that season, with afternoon showers and thundershowers. That makes hiking on the peaks something best done in the mornings, reserving the afternoons for naps and other indoor activities. The showers generally clear off in late afternoons, leading to sunsets like the one below.
<![if !vml]>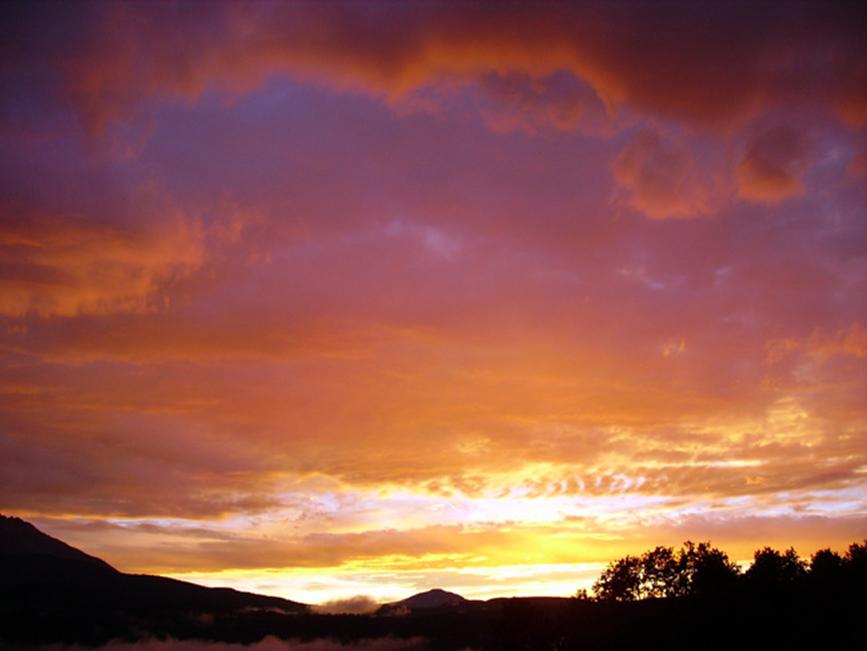 <![endif]>
One day we had a shower right at sunset, leading to the splendid double rainbow, which, due to the limited dynamic range of a camera, was much more impressive in actuality than it appears here.
<![if !vml]>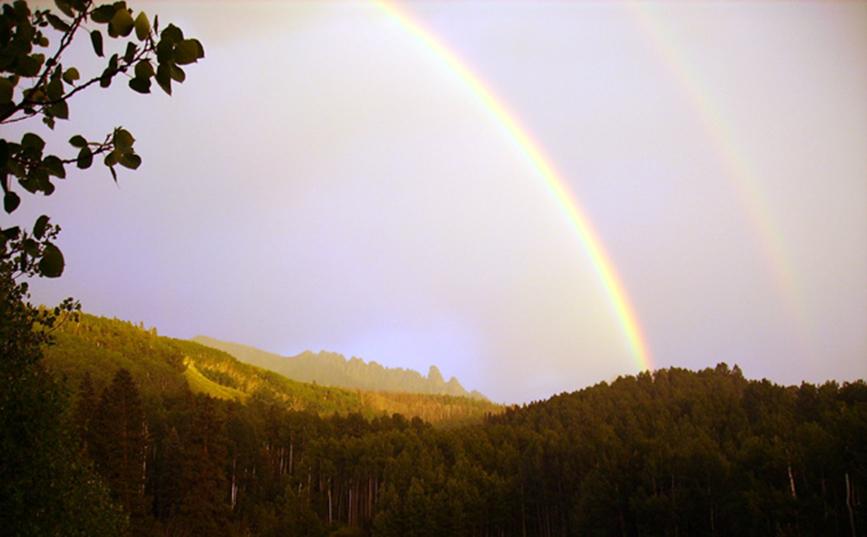 <![endif]>
One day we drove the five mile four-wheel-drive road up to the Alta Lakes, which are a couple of miles south of the ski area at Telluride. This is one of the lakes.
<![if !vml]>
<![endif]>
There is lots of good hiking around Telluride. One of the more popular hikes is the Bear Creek trail leading up to Bear Creek Falls. The trail is about two and a half miles, with an elevation gain of about a thousand feet. The falls are not as high as the more popular Bridal Veil falls, but are equally as beautiful.
<![if !vml]>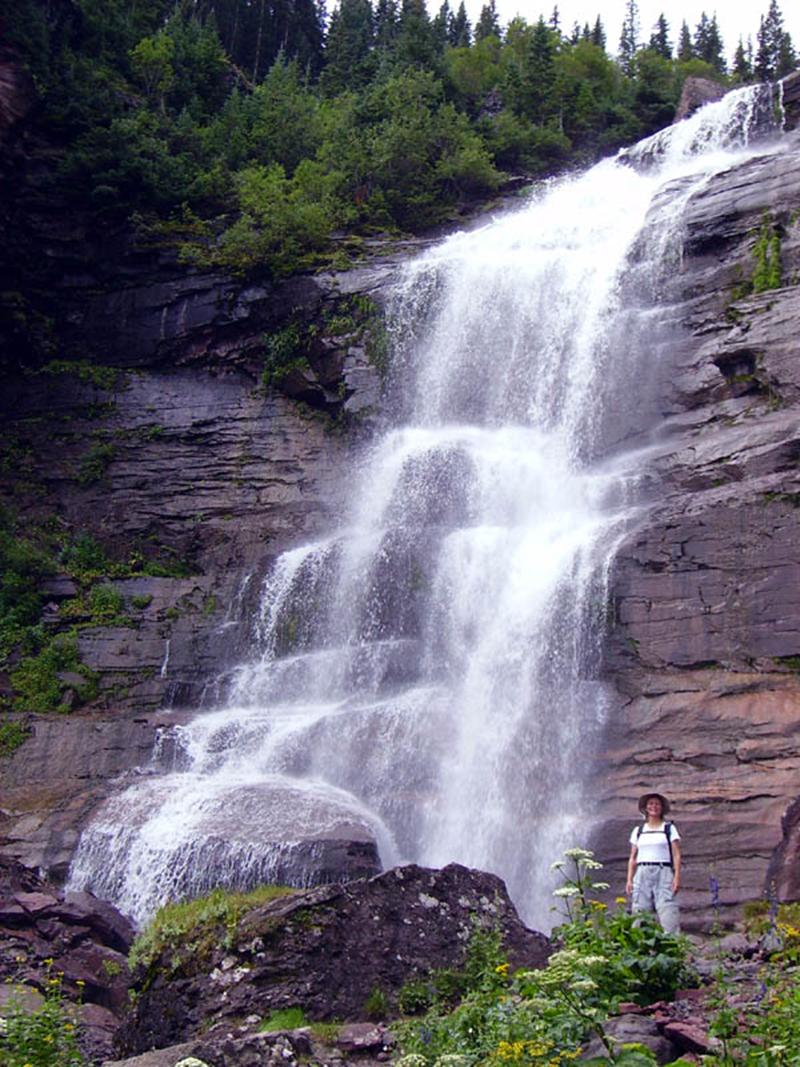 <![endif]>
There are lots of flowers around the base of the falls, like these. The blue flowers are called Monks Hood, because of the shape of the flowers.
<![if !vml]>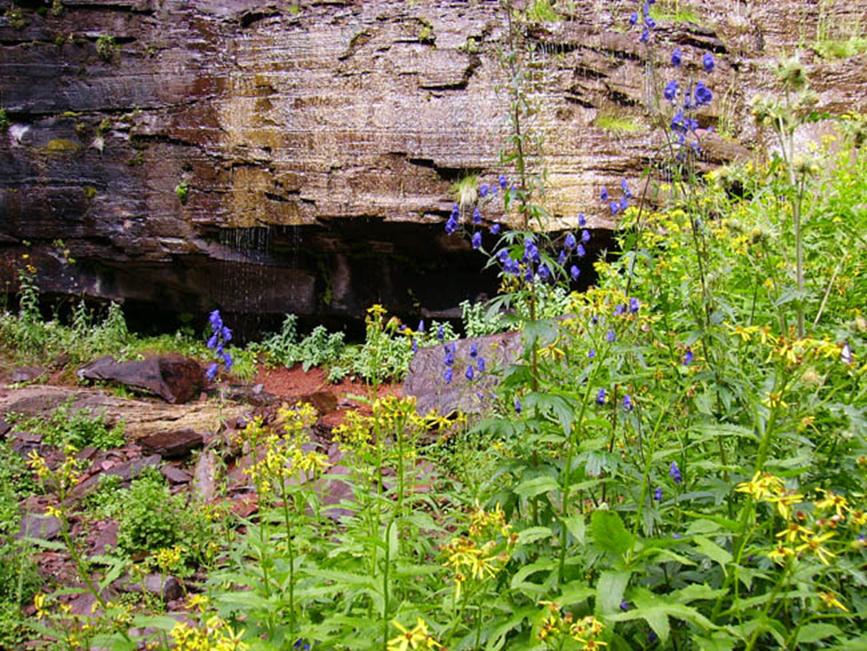 <![endif]>
The views from the area of the falls are spectacular, too. This is a recently married couple from Durango who were on their honeymoon. The view is looking north from the falls across the valley which contains Telluride.
<![if !vml]>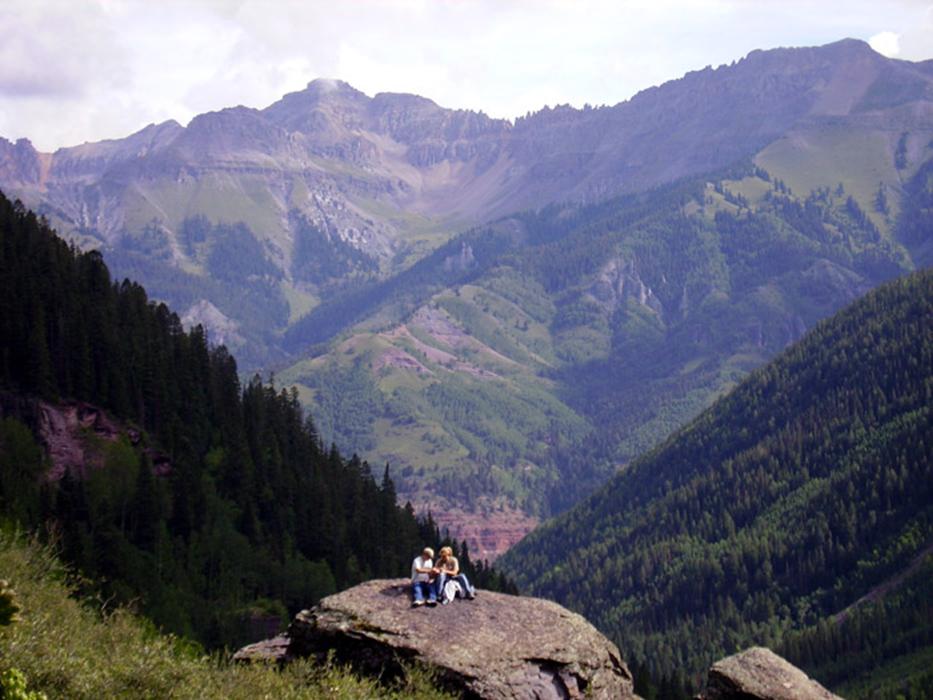 <![endif]>
And, finally, another view, this one to the east, from Sunshine Camp, at sundown.
<![if !vml]>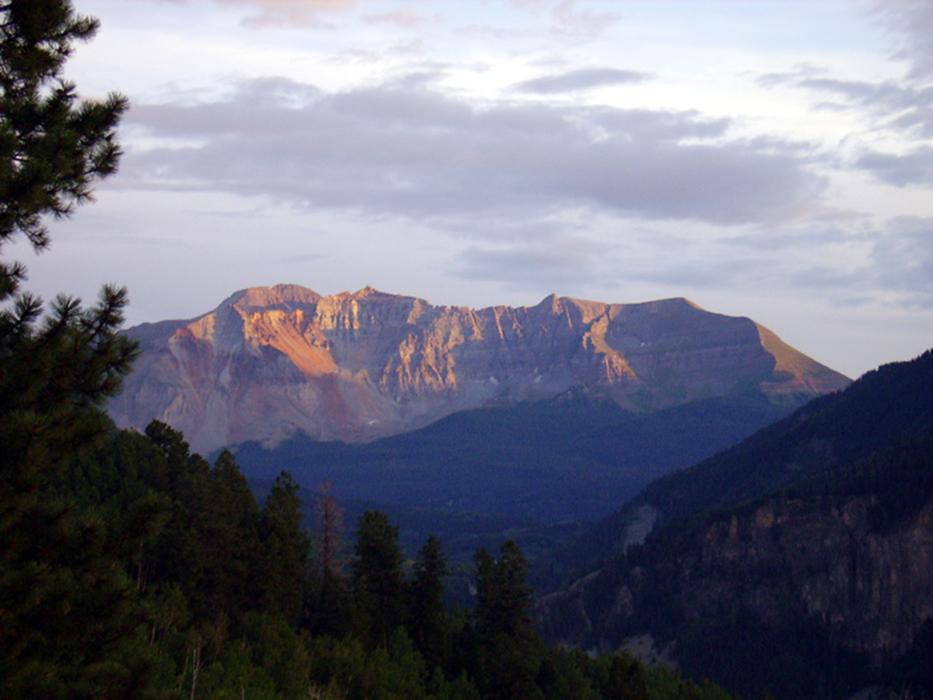 <![endif]>
<![if !vml]>

<![endif]>
All contents © 2006 by Linden B. Sisk