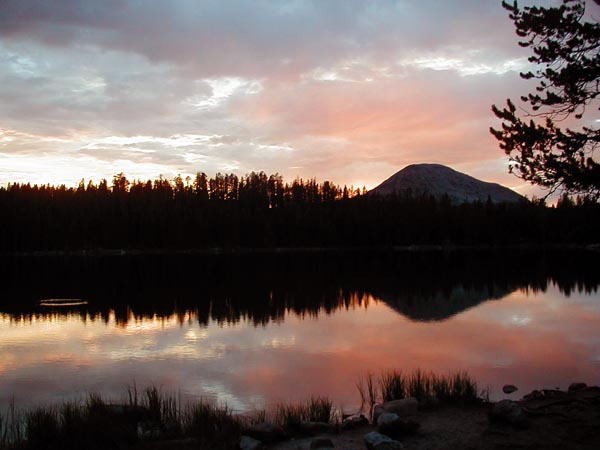 The Uinta mountains is one of only two major mountain ranges in the U.S. which is oriented east-west rather than north-south, the other being the Brooks Range in Alaska.

If solitude is what you are seeking, I recommend the Brooks Range, where the population of ursus horribilis, i.e., grizzly bears, exceeds that of humans. Keep in mind, though, that in that range humans are part of the food chain, and not the top of it, either.

The Uinta Wilderness encompasses 457,000 acres of the mountains, and lies east of Salt Lake City, Utah. Parts of it are hugely popular with the residents of Salt Lake, who visit it heavily but mostly on weekends, and mostly within 5 miles of a trailhead. Get further from that from a paved road, and you'll be mostly alone.

If you saw the movie Jeremiah Johnson, in which Robert Redford played a mountain man, you've seen some of the Uintas, as it was where much of the movie was filmed.

This is Teapot Lake, right behind the Lilly Lake campground on Utah highway 150, which runs from Kamas, Utah, to Evanston, Wyoming. On the left side of the picture, you will find a ring in the water where a fish of some kind had just risen to eat something. The lake is popular with fisherpersons.