Colorado, June 21, 2006
---
We drove up to southern Colorado from Lubbock on June 14th. We spent a couple of days in South Fork, acclimating to the altitude, then moved up to Bristol Head Forest Service campground about 10 miles north of Creede. The altitude where we were camped was 9550 feet. Days were warm, with highs ranging from the mid-70s up to 83 one day. The nights were cool, with lows down in the 30ís.
The picture below is our trailer Ė the one on the left Ė in camp.
<![if !vml]>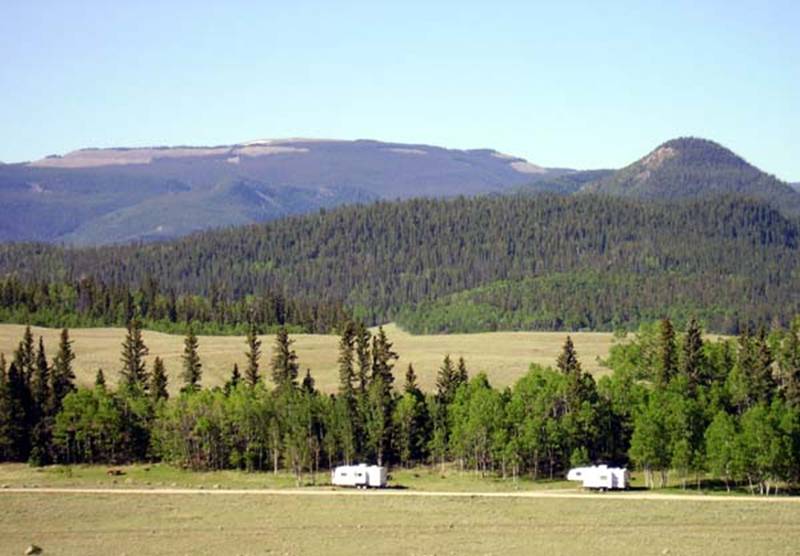 <![endif]>
Below is a sunset view of Bristol Head, a geographic feature from which the campground draws its name.
<![if !vml]>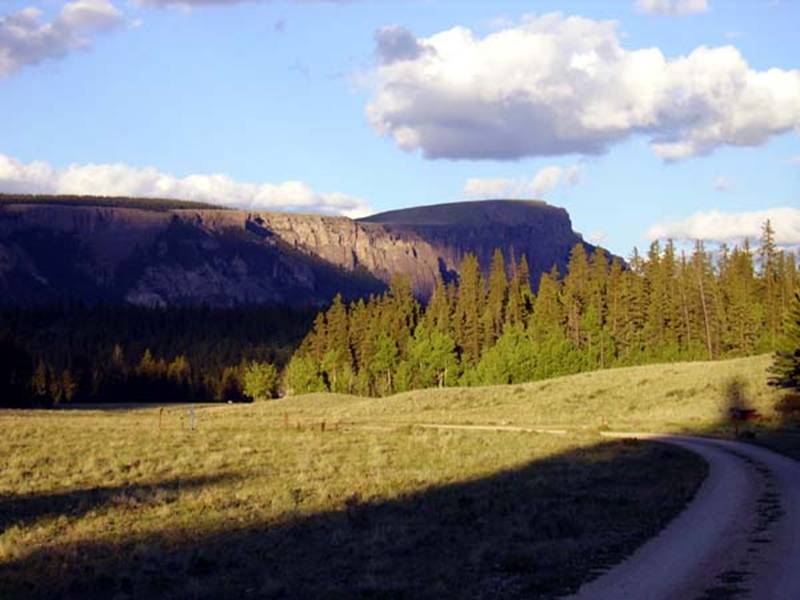 <![endif]>
Below is a creek which runs through the camp.
<![if !vml]>
<![endif]>
Close to sunset one evening, there was a rain shower to the south. We didnít get any rain, but the clouds provided us with a gorgeous sunset.
<![if !vml]>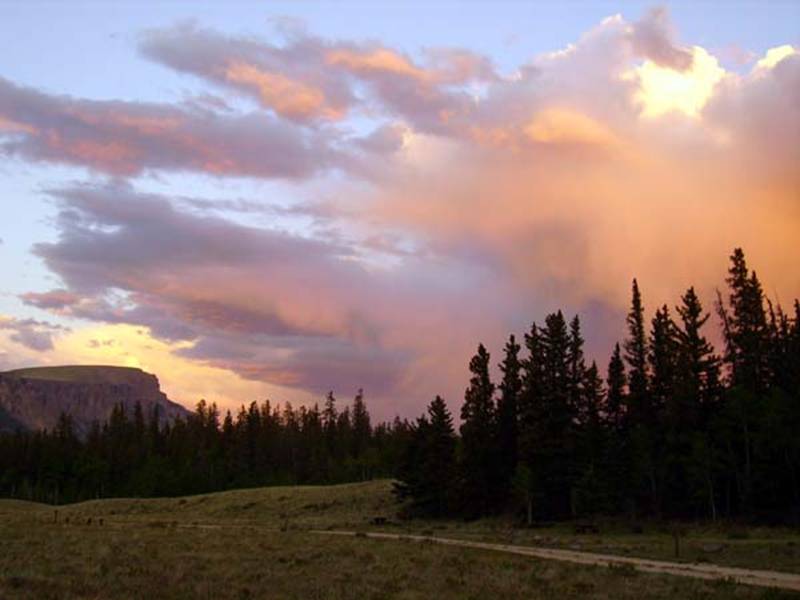 <![endif]>
We have done some walking around the area for exercise and to get used to the altitude. I uploaded this page on Wednesday, June 21, 2006, and on Friday we will be moving up to the Big Meadow Reservoir campground just below Wolf Creek pass, where there is splendid hiking. We visited that area on our last Colorado mountain trip in 2001. If you have nothing better to do, pictures and a bit of text from that trip may be found here and here.
Itís beautiful country, and well worth visiting again.
Cheers!
---
© 2006 by Linden B. Sisk. All Rights Reserved.